Isle of Wight eCommerce
eCommerce is one of the fastest growing areas for business worldwide with online sales in the UK reaching £5o billion this year
eCommerce comes in many shapes and sizes, we ensure that you not only get exactly what your business needs now but the flexibility to evolve and expand with your business in the future.
Once your store is completed we will discuss and plan your SEO and marketing to ensure continued growth and development of your store.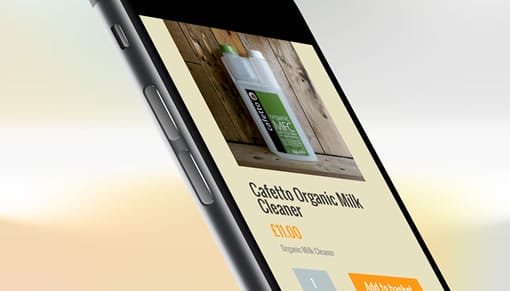 Easy to use
Our content management system (CMS) is designed to make everything from adding new products to updating images  an easy and logical process that can be carried out by anyone simply using a web browser.
Mobile responsive
With mobile and tablet usage accounting for almost one third of internet browsing we optimise your website to be mobile and tablet responsive, making sure that your business doesn't miss out on the growing audience who use the internet from their mobile device.
We speak English
We understand that not everyone has a degree in computer science, which is why when you talk to us we won't baffle you with technical information, we will explain everything in plain English.
Questions?
We are happy to arrange a free no obligation meeting to discuss your business, answer any questions and plan an Internet strategy that's right for you.